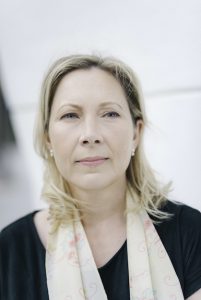 Advancing the School's mission of forward-thinking leadership in communication and research innovation, the Norton Herrick Center mobilizes the latest, premium equipment and software to digitally preserve, maintain, and restore a rich collection of film and television materials. At the Herrick Center, new technology and media history intersect, enabling the University of Miami community unique—free and easy—access to thousands of rare, classic, experimental, international film, and vintage television titles.
The Herrick Center offers each student a "window on the world"—it gives them fresh perspectives on their classroom and co-curricular experiences as they incorporate media in intellectual and creative ways. My personal goal is to bring film and TV history alive, inspiring students to expand their horizons of knowledge in aesthetics, story, culture, and context, no matter their major, minor, or career destination.
The ongoing project of preserving and restoring the Herrick Collection would not be possible without the philanthropic efforts of Dee and Rick Ray at Nuray Pictures. The digitization process is a long, arduous undertaking, whereby the raw material of each title (originally formatted in Beta Cassette tape) is upgraded to 4K resolution, frame by frame, eventually coming out in pristine condition. The transformation is a testament to the power of contemporary technology (e.g., Golden Eye, Phoenix), the original vision of Mr. Norton Herrick, and the exceptional dedication and professionalism of the Rays. Such a project requires constant care and updating, however, since preservation never ends and costs continue. To find out how to become more involved, please visit our Support section.
Built on a strong research foundation, with an expansive sense of purpose, the Herrick Center aims to extend its reach out beyond the University, making an array of educational resources available worldwide via this website and inviting qualified researchers to engage in virtual as well as on-site visits.
By far one of the greatest success stories has been the Center's curatorial arm, presenting numerous public programs each year on campus and throughout the South Florida community, such as: Autumn Sonata with Liv Ullmann Q & A; Dial M for Murder in 3-D 4K; Scholar Eric Schaefer on Low Budget Films, a Projections of Miami retrospective; and unforgettable screenings of The Flying Ace and Sherlock, Jr. on 35mm with live musical accompaniment.
How exciting, then, is the newly added feature of curated programming on this website in order to discover for yourself all that the Norton Herrick Center has to offer. Enjoy!
Christina Lane
Director, Norton Herrick Center for Motion Picture Studies
Chair and Associate Professor, Department of Cinema and Interactive Media