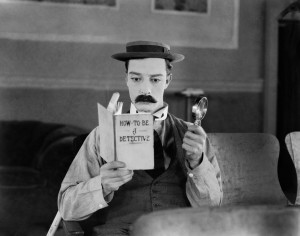 Presented by the Curtiss Mansion and the School of Communication Norton Herrick Center at the University of Miami
Spend an evening with Buster Keaton in the glorious outdoor courtyard of the Glenn Curtiss Mansion!
Movie screening: Sherlock, Jr. (1924)  with an Introduction by Professor Christina Lane, University of Miami.
Plus a Costume Contest: Come dressed in 1920s styles  and enter a Prize Raffle
Sunday, November 16
7:00 p.m.
Curtiss Mansion Courtyard
Donations gratefully accepted
This is a great movie for all ages. And loads of fun, with Buster Keaton as a film projectionist and amateur detective who dreams himself onto the movie screen so that he may solve the crime and win his true love.
For more information, please call the Curtiss Mansion at 305-869-5180.